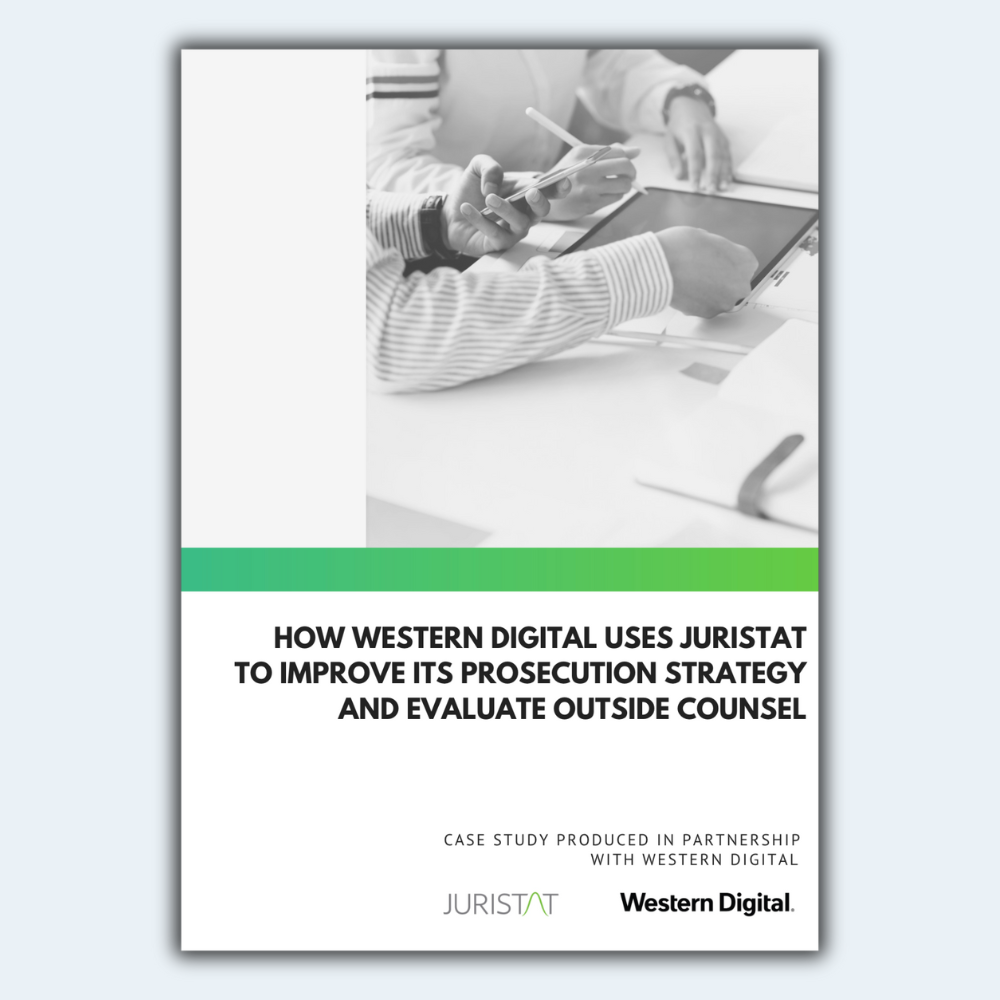 In-house patent counsel harness analytics to make more informed, data-driven decisions.
Data analytics has forever changed how business decisions are made– and in-house patent counsel aren't exempt from having to justify their strategies with data.
Download the case study to learn how IP leaders at Western Digital use Juristat to improve prosecution strategy and evaluate outside counsel.
BLOG
Patent analysis and insight
Analysis and insight to bring more predictability, transparency, and equity to your patent prosecution.