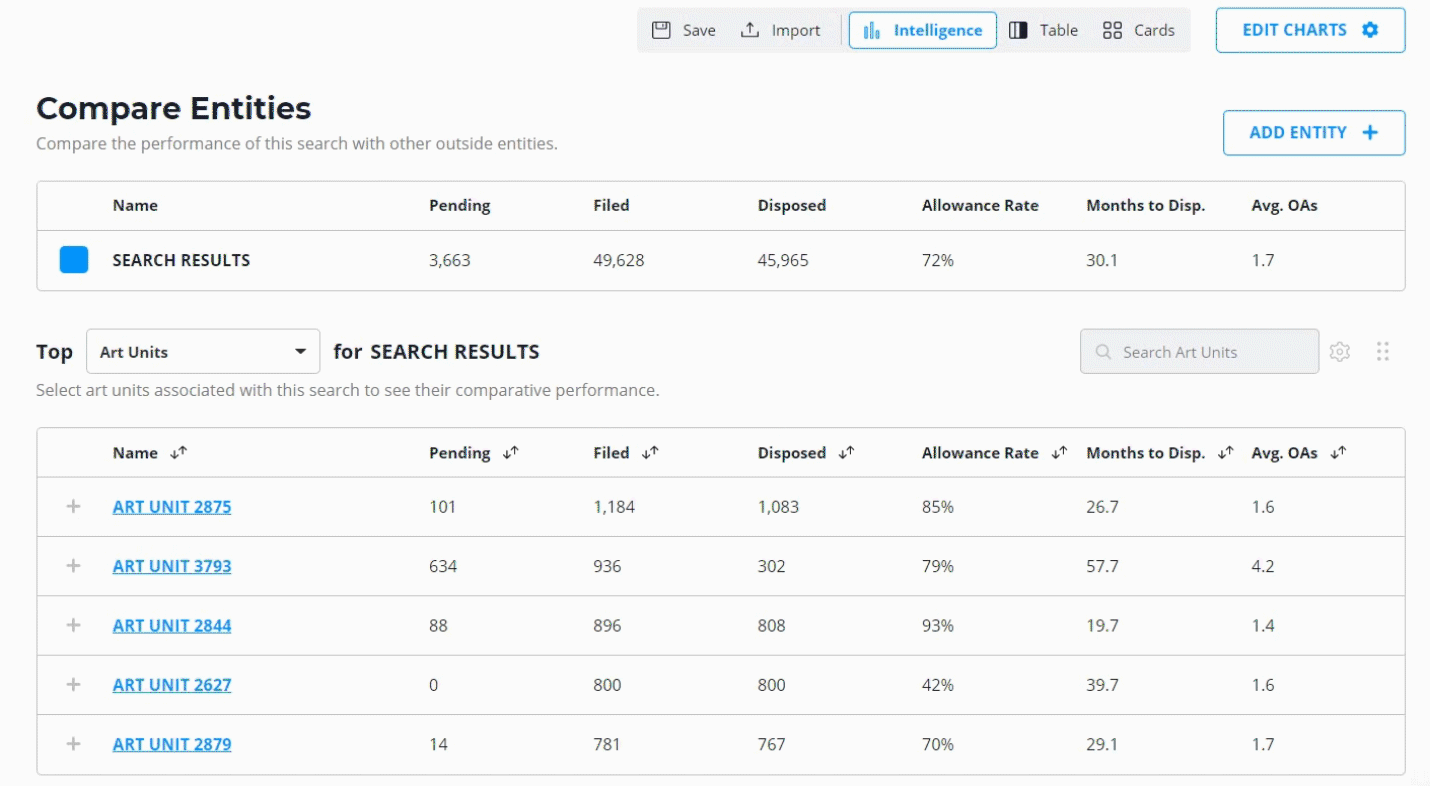 Patent Analytics for Business Development & Marketing
Whether you're evaluating your own team's performance, preparing a client pitch, or evaluating outside counsel, patent analytics can transform your practice. Juristat combines business development and competitive intelligence in one powerful tool with access to your own performance metrics and those of every firm and company filing at the USPTO.
See how IP teams use data for more strategic marketing and business development.
Demonstrate ROI
What value do you bring to the table? Prosecution data helps you communicate the specific dollar value of your work and how your prosecution prowess ultimately saves time and money.
Perform a SWOT analysis
With benchmark data for tech centers, USPC classes, art units, and even competitor allowance rates, you can easily uncover strengths and discover new opportunities for growth.
Identify potential new clients
Juristat makes it easy to discover companies filing applications in technology areas where your firm excels. You can even compare your own performance to the performance of their current counsel.
Expand business with current clients
Use patent analytics to discover which USPC/CPC classes are client priorities or where your client is focusing its R&D initiatives – and make a pitch for new work.
Build side-by-side comparison reports
Need to compare performance of your company or firm with a competitor? Or perhaps you'd like to see technology areas where your own organization excels? Our Intelligence reports make it easy to compare data on companies, firms, tech centers, art units, classes, and more.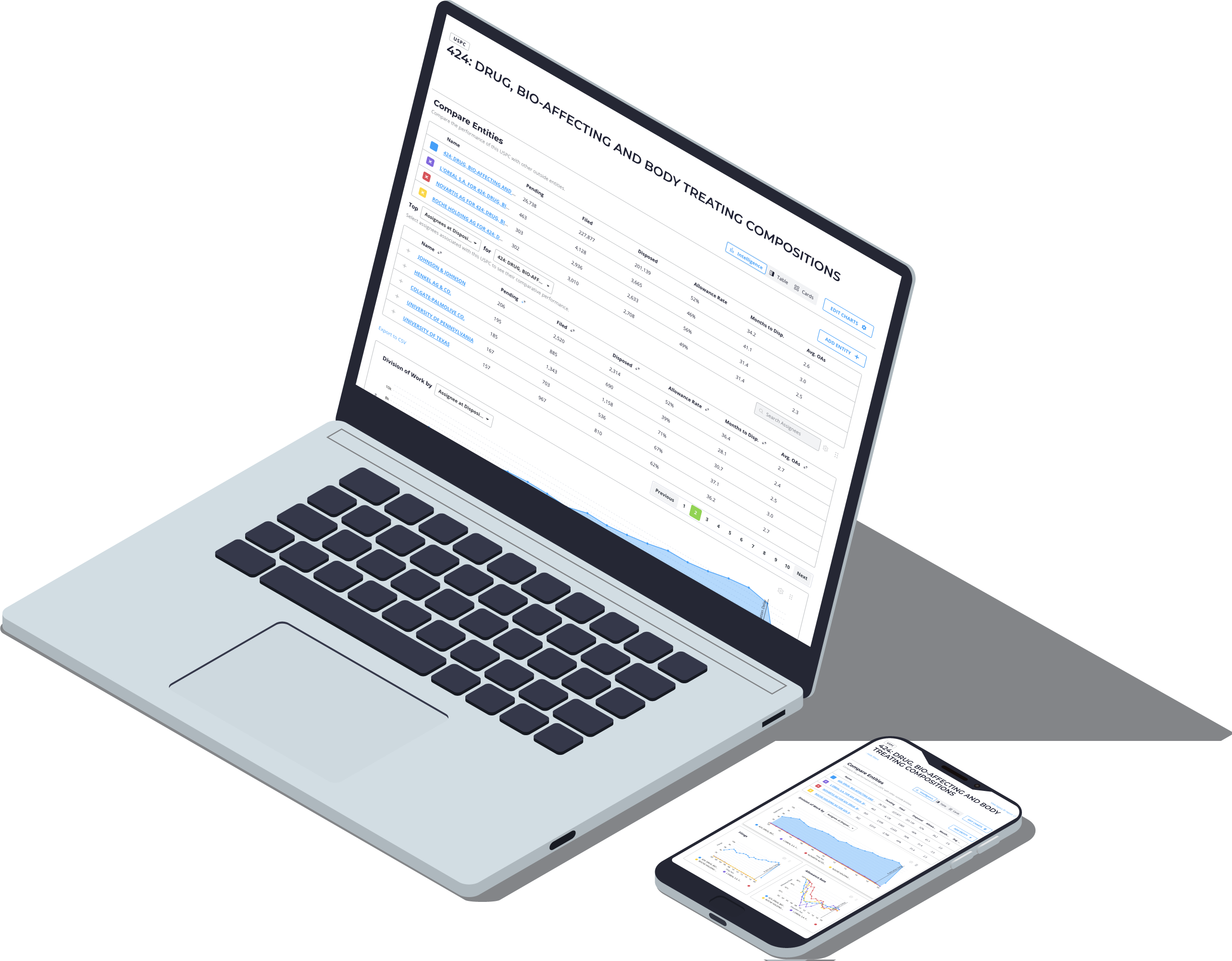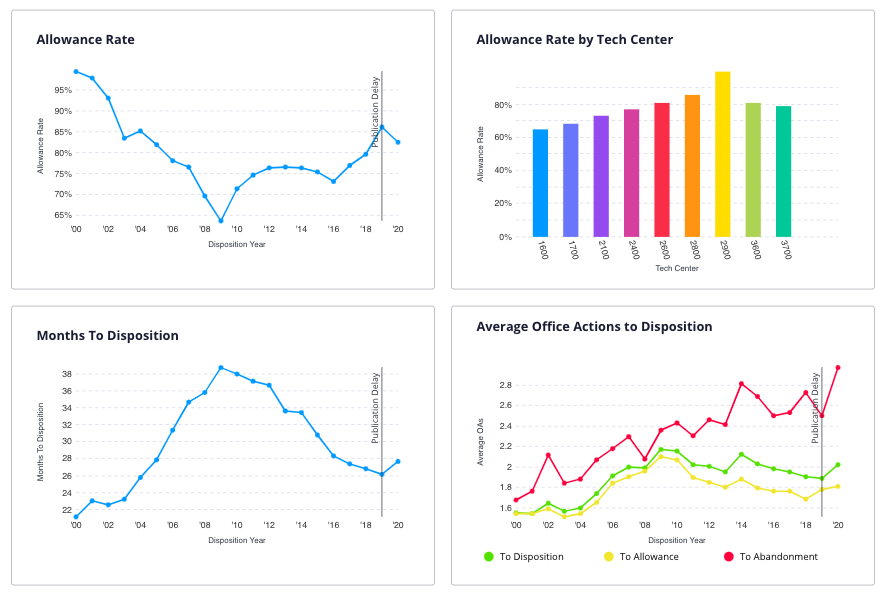 Industry-leading performance metrics
With access to data on every firm and assignee filing at the USPTO, Juristat makes it easy to find potential clients or outside counsel to further your patent practice. Review analytics on average allowance rate, time to disposition, number of office actions, and more.
"When responding to RFPs, finding the right stats to answer detailed questions is time-consuming. Juristat helped us find what we needed in a couple of hours, and our response is much more strategic than it would have been without the data."
– Kaitlyn Schnackenberg, Department Marketing Manager at Polsinelli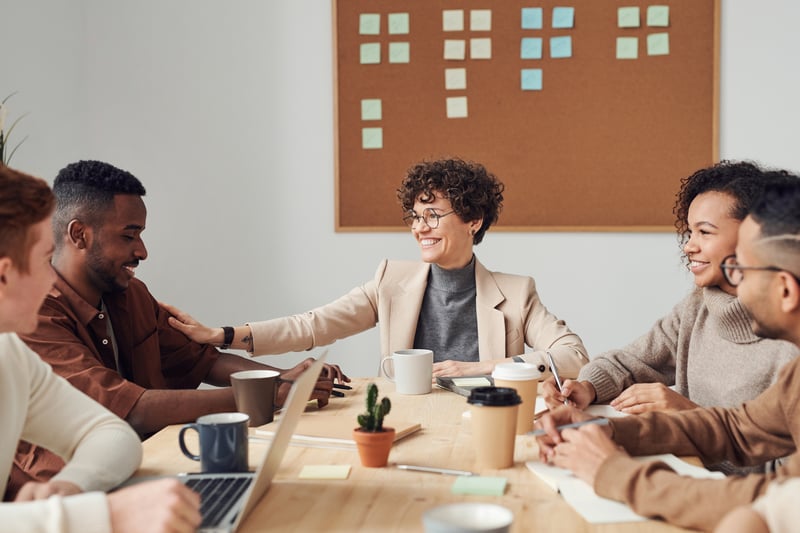 WEBINAR
Preparing a Compelling Pitch Deck
The legal industry is a business like any other, and the most successful law firms effectively communicate what sets their team apart from the competition. With Juristat, your firm has easy access to the data points clients are looking for in a trusted legal partner.
In this webinar, our client success team shares how to discover your firm's key strengths to prepare for pitch meetings.

Watch the webinar.→

How to Win Over Your Ideal Client in 2022
IP firms are taking some time to reflect on the previous two chaotic years and the current state of their profit margins. Our conversations with clients have made it clear: business development will be a top priority in 2022.
Read the blog post →

Using Analytics to Strengthen Business Development at Your IP Firm
Whether your firm is actively prospecting new business or hoping to strengthen relationships with current clients, patent analytics is a necessary addition to your business development plans.
Read the blog post →

How to Use Prosecution Data to Quantify ROI to Clients
Maintaining (and growing) client relationships is often more cost-effective than trying to attract new business. To do this, firms must be able to clearly communicate the value of their services.
Read the blog post →
Sign up for our newsletter.
Get the latest Juristat news and insight delivered right to your inbox.