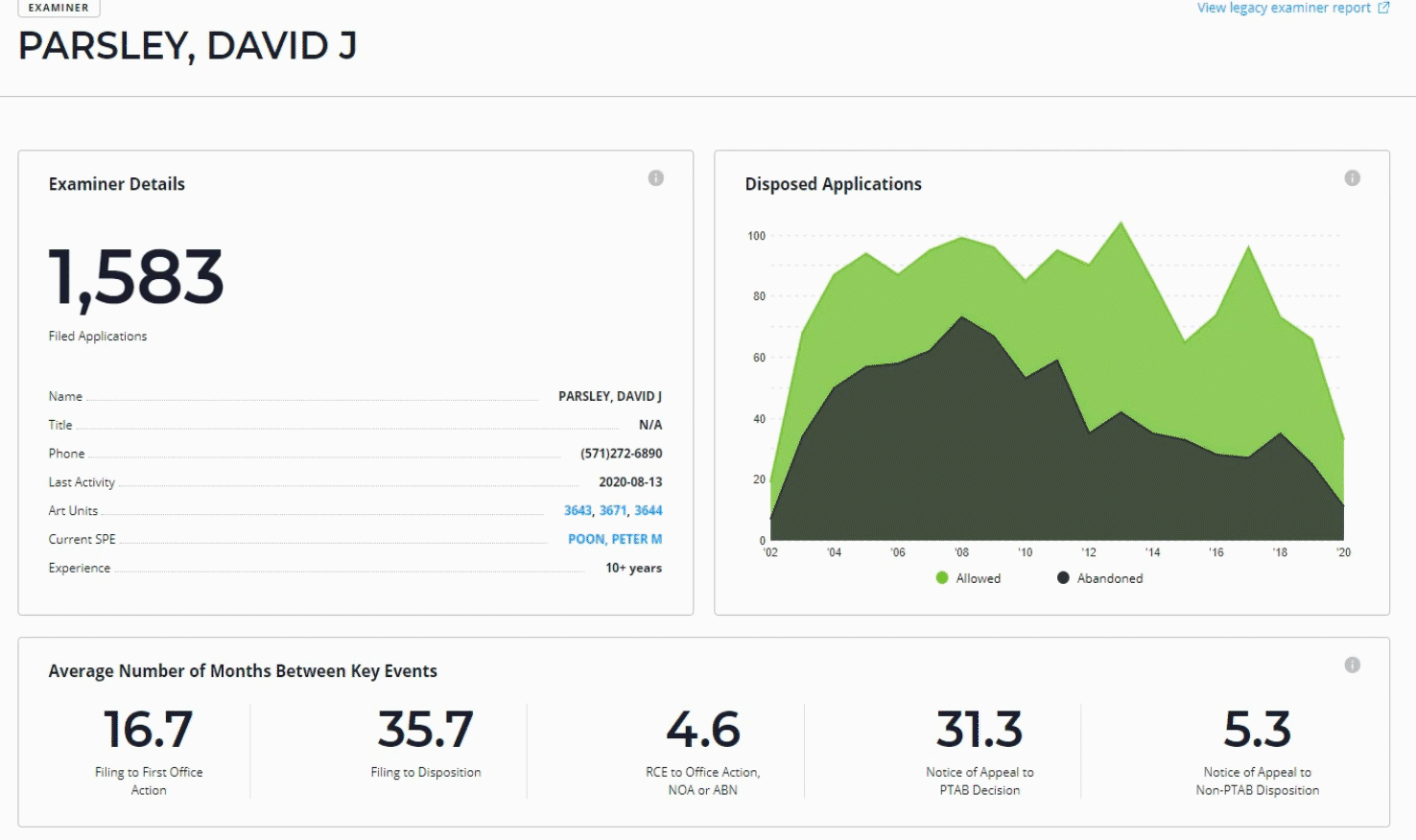 Patent Analytics for Prosecution Strategy
Imagine being able to estimate the cost and length of a prosecution before you even file. Thanks to Juristat, this is becoming a reality for patent practitioners.
Our powerful search algorithms and intuitive interface help sift through more than 10M pending, abandoned, and granted patent applications to discover the best path to allowance.
See how firms and in-house counsel use data to inform patent prosecution.
Monitor pending applications
Keeping a close eye on pending applications will help you act quickly, avoid USPTO late fees, and ensure timely communication.
Set expectations with clients and stakeholders
Patent prosecution can be a long, complex process. Juristat makes it easy to set expectations and justify decisions made along the way.
Plan your next move
Will an interview lead to an allowance? Should you appeal? Is it time to abandon? Using Juristat Analytics when responding to an office action can help identify the shortest path to an allowance.
Evaluate USPTO programs
Want to know how many Track One applications a company files? How about how often one takes advantage of the AFCP 2.0 program? With Juristat, it's easy to search for these applications – and evaluate their performance.
Industry-leading examiner metrics
With analytics for every USPTO examiner, you can predict the behavior of your assigned examiner and determine the best strategy to overcome even the most difficult prosecution.
Our examiner metrics reveal the likely difficulty of the prosecution, estimated time to first office action or allowance, average number of office actions per prosecution, the examiner's procrastination behavior, and more.
Want to see an example of an examiner report? Request one here. →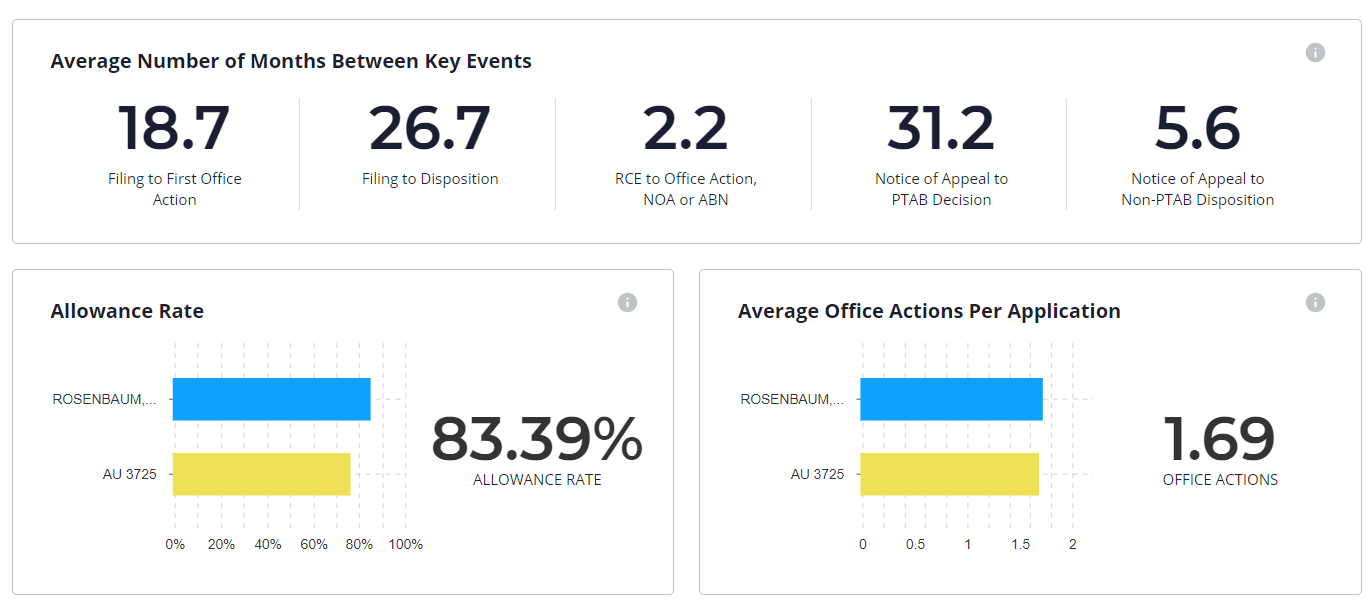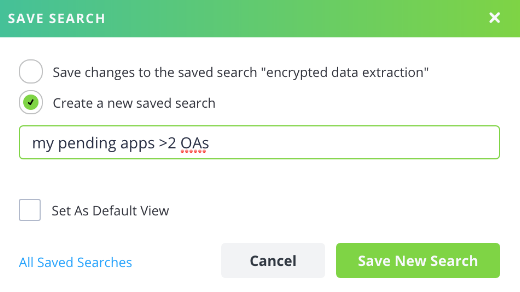 Save custom searches with 125+ variables
We put the entire USPTO patent data set at your fingertips, allowing you to generate custom tables and dashboards using 125+ unique variables.
Create saved searches for your pending applications, or narrow your search even further to a specific set of applications, a specific client, applications exceeding a number of office actions, and more.
"Being able to view examiner allowance rates, and more importantly, have those broken down by individual action and rejection type, allows us to be prepared to effectively plan an office action response. We would definitely recommend Juristat for any patent practitioners."
– Jeffrey Schox, Partner, Schox PLC
Control your spending with custom alerts
With custom application alerts, you can spot potential high-cost prosecution and make a plan of action to get ahead of it. Set alerts on your applications based on specified prosecution events, office action or response counts, and even examiner metrics.

Juristat clients use custom alerts to limit lengthy and expensive prosecution, for example:
Recommend a CON for a likely NOA
Take strategic action on applications with excessive RCEs
Identify applications that have surpassed their assigned examiner's OA to allowance rate
Recommend an interview based on the assigned examiner's interview win rate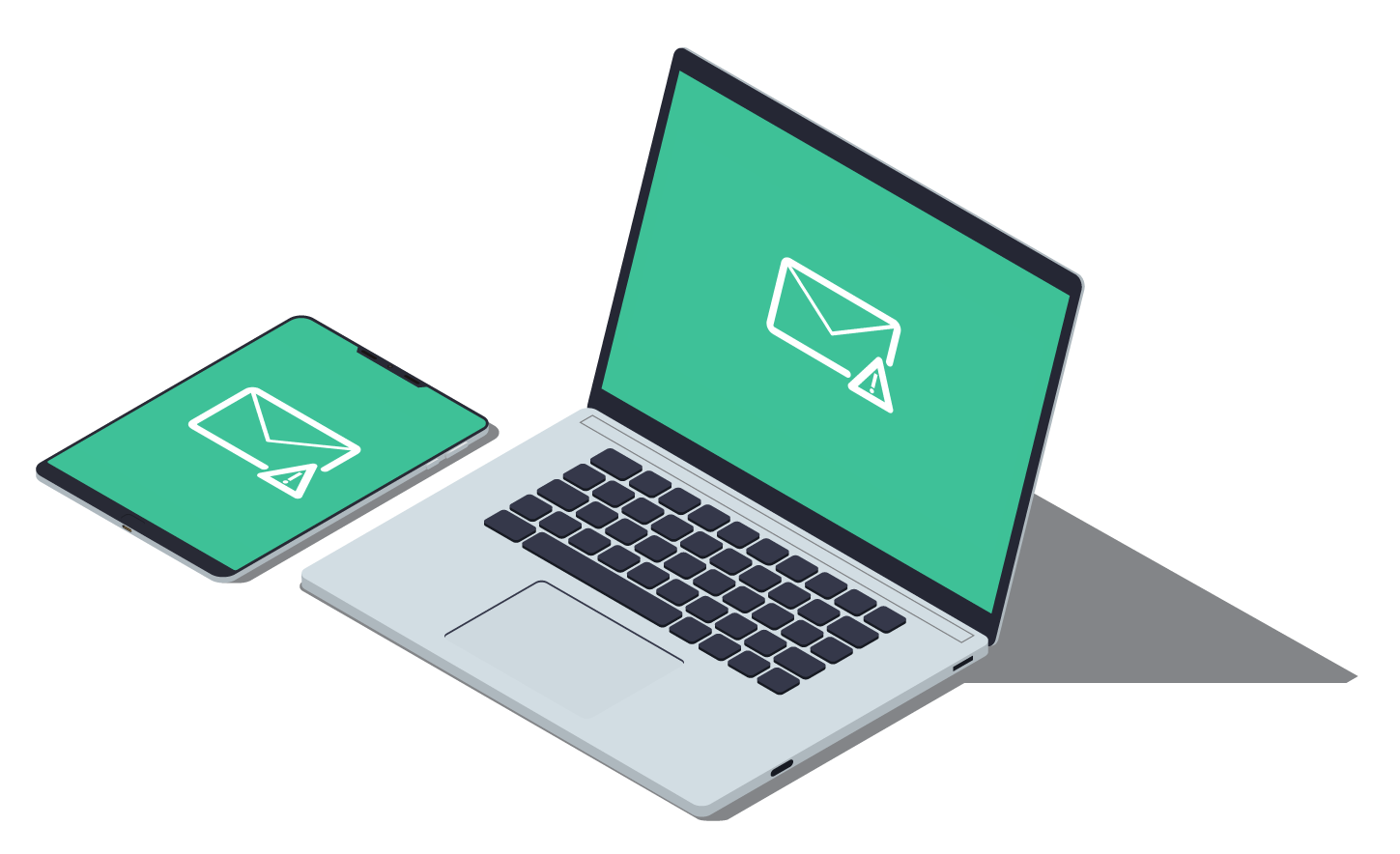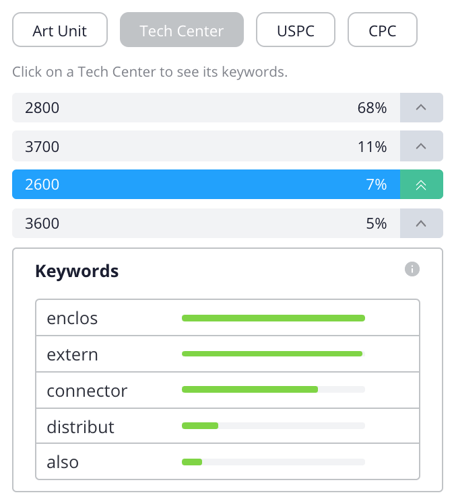 Claim language analysis
Our drafting tool identifies your application's likely class assignment, as well as potential art unit or tech center assignments and prior art cited against similar applications. Arming yourself with this information will help you approach prosecution with a more clear, strategic plan.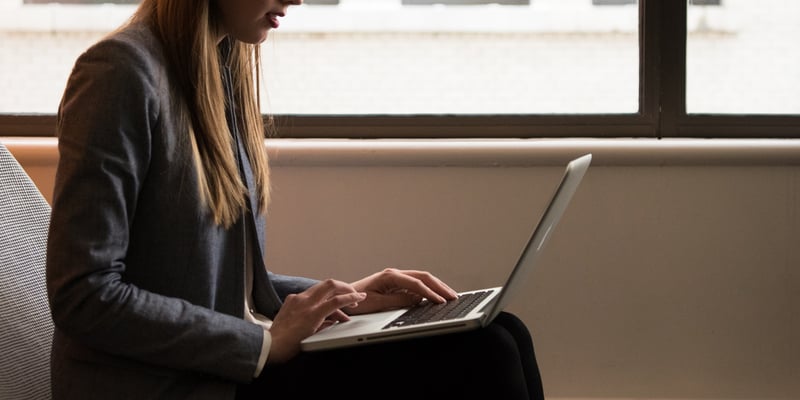 WEBINAR
Advanced Examiner Analytics for Smarter Patent Prosecution
It's time to take your prosecution strategy to the next level. In this webinar, our client success team shares how to determine the best course of action based on an examiner's win rate.
BLOG
Patent analysis and insight
Analysis and insight to bring more predictability, transparency, and equity to your patent prosecution.
Sign up for our newsletter.
Get the latest Juristat news and insight delivered right to your inbox.