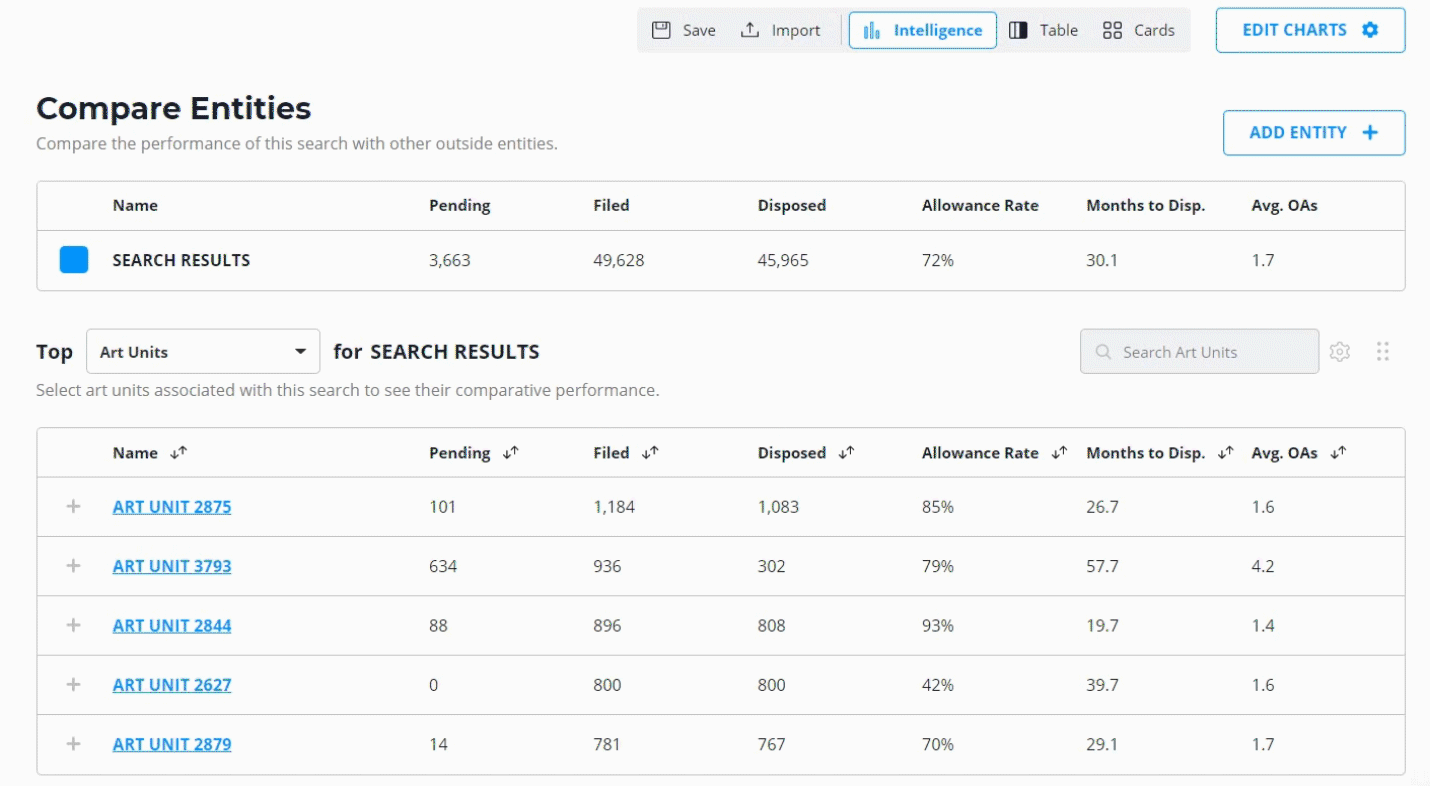 Patent Analytics for Competitive Intelligence
Combine your knowledge and experience with industry-leading patent analytics to make more informed, data-driven decisions.
With data from more than 10M pending, abandoned, and granted patent applications, Juristat is the most robust patent analytics platform available.
See how firms and in-house counsel use patent analytics to drive strategy and increase revenue.
Identify emerging technologies
Zero in on critical technologies to see how they're developing – and who's filing applications on them.
Get to know your competition
Gather intelligence on major competitors, as well as emerging startups in your market. Perhaps it's time to explore an acquisition?
Perform a market analysis
With benchmark data for tech centers, USPC classes, art units, and even competitor allowance rates, you can easily discover new opportunities for growth and improvement.


Prevent infringement
With 102 Forward Citation Reports, you'll know when your competitors are infringing on your issued art and can take swift action towards blocking infringement or licensing opportunities.


Build side-by-side comparison reports
Need to compare performance of your company or firm with a competitor? Or perhaps you'd like to see technology areas where your own organization excels? Our Intelligence reports make it easy to compare data on companies, firms, tech centers, art units, classes, and more.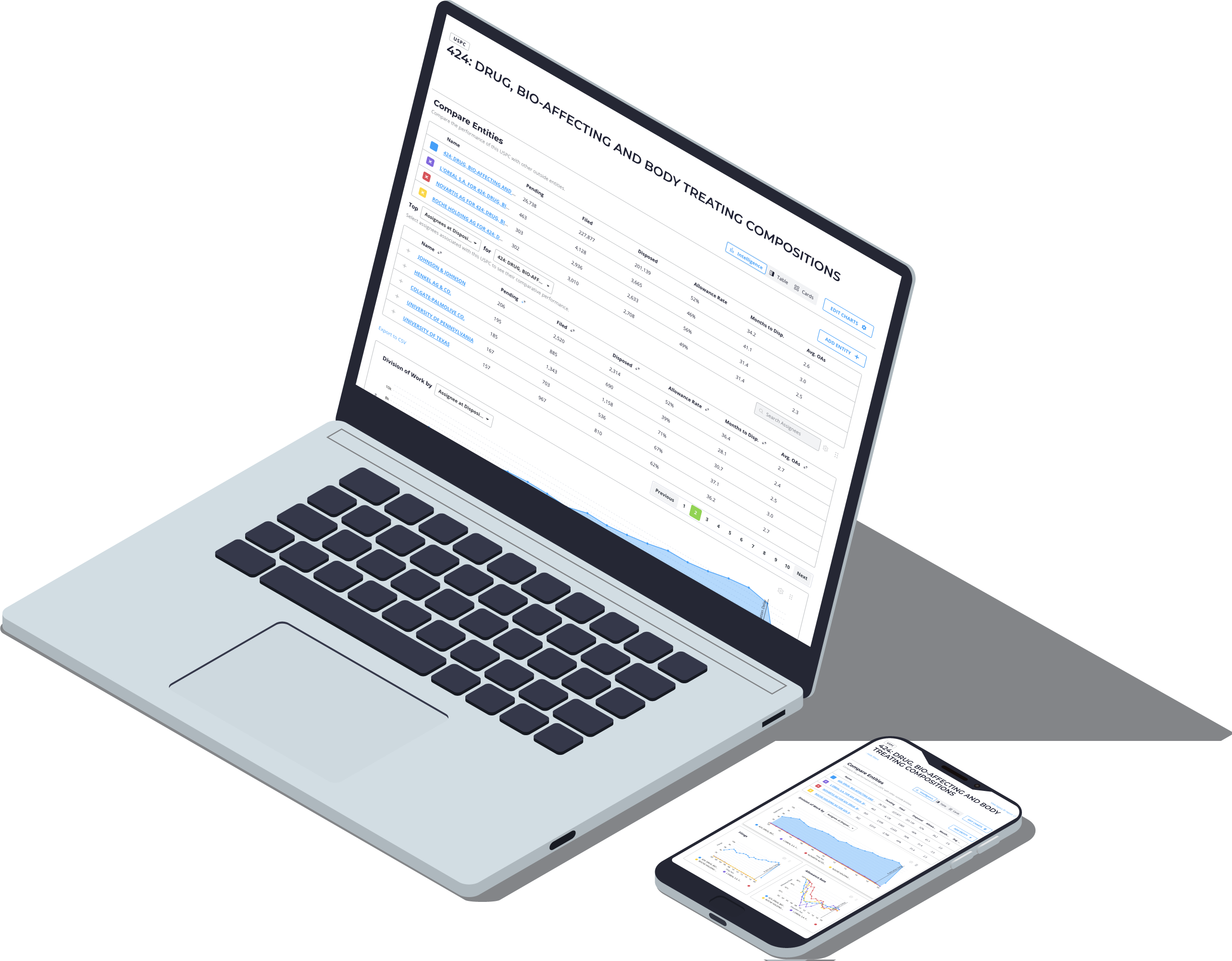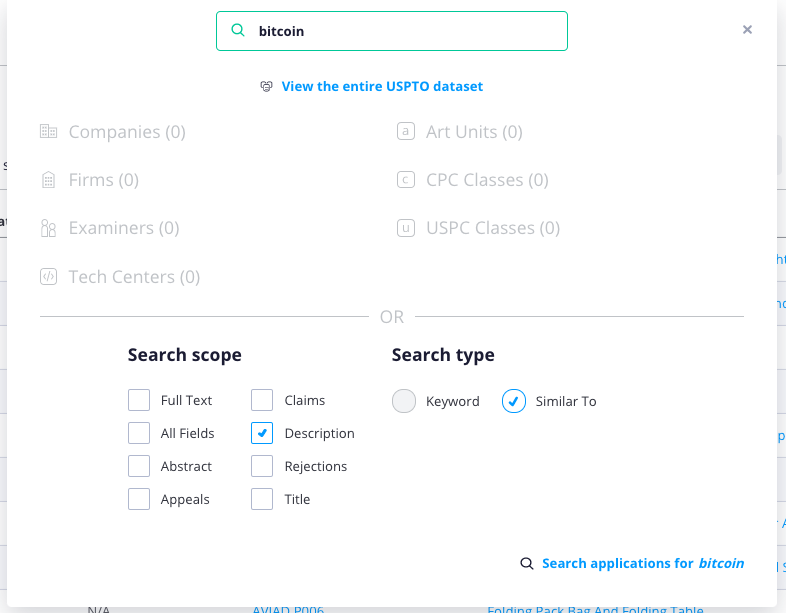 Powerful search and filtering capabilities
Not sure who the major players are in a particular industry? With Juristat, you can search for a specific keyword or perform a similarity search to identify applications related to the type of technology you're interested in.
And with 125+ unique variables, you can narrow your search to find exactly what you're looking for.
"There's a lot of competition, lots of price pressure, and having these patent metrics can help us save our clients time and cost during the prosecution process."
– Tracy Dann, Director of Marketing, Patterson Thuente Pederson
Generate 102 Forward Citation Reports
Quickly identify your most valuable patents and applications, discover licensing opportunities, catch potential infringement, and make data-driven decisions around maintenance fees.
With Juristat 102 Reports, you'll know each time an examiner forward cites an issued patent or patent application against competitors in 102 rejections.
WEBINAR
Conducting Landscape Analysis for Stronger IP
To succeed in any industry, you need to keep a close eye on your competitors and where they are focusing their efforts. Business intelligence data can be a powerful tool to help both patent firms and in-house teams identify areas of strength, risk, and competition more effectively.
Learn how to conduct both broad and specific text searches to understand the IP landscape for a particular type of technology.
BLOG
Patent analysis and insight
Analysis and insight to bring more predictability, transparency, and equity to your patent prosecution.
Sign up for our newsletter.
Get the latest Juristat news and insight delivered right to your inbox.