Your time is valuable. Don't waste it on IDS generation.
Juristat IDS instantly traverses the patent family tree, identifies active cases, and determines what prior art has already been cited – all without you having to log in to any new tools. With industry-leading data and AI, we know every application filed at the USPTO, each piece of prior art cited, and the familial relationships between applications.
Scroll to read more about the process, or click here to download our Workflow Automation info sheet.
Detect
We can handle all of your disclosure triggers
Our AI either automatically detects an event has occurred, or clients can manually email us documents that may trigger the need to file an IDS, such as a foreign OA or a complex search report for a soon to be filed case.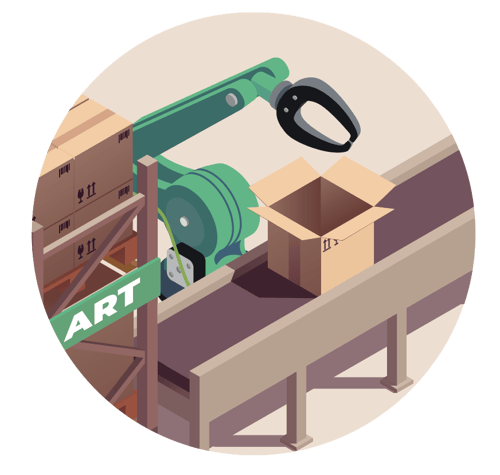 Build
We make sense of even the most complex applications and patent families
Our tools know every patent application filed at the USPTO, every piece of prior art cited in each case, every foreign equivalent, every continuity relationship, and every subject matter relationship you load into your private instance.
This means that no matter the disclosure trigger or complexity of the patent family, Juristat IDS can handle it.
Review
The best of artificial and human intelligence
During prosecution, small mistakes can turn into costly delays. While AI does most of the heavy lifting, we also have a team of dedicated analysts reviewing the work to ensure quality. Each of our analysts are domestic-based U.S. citizens.
E-filing
Signed, sealed, and delivered
Let's face it – online filing at the USPTO is a tedious task. Correctly naming and sizing all the documents. Uploading IDS and prior art references. Calculating payment. We'll take care of the most tedious EFS-Web and Patent Center tasks so that you can get back to more valuable work.
Say goodbye to manual data entry and complicated systems.

If your firm is spending valuable time generating IDSs, it's time to switch to Juristat. Let's talk.
A few commonly asked questions:
How do I get started?
First,
talk to our sales team
. They will walk you through the process and get your initial 2-week trial scheduled.
Before your trail starts, our client success team will help you set up private PAIR access and hold an onboarding session to get you set up with a Juristat account and train you on the process of accessing and downloading your IDS.
Why do you need private PAIR access? Is that difficult to set up?
Private PAIR integration allows for minute-by-minute updates on domestic office actions, so we can get your IDS delivered quickly and accurately. Typical IDS generation takes less than one week. This timeline is not possible through the USPTO's public data feeds.

Additionally, this allows us to produce response IDSs for both published and unpublished applications – something every Juristat IDS customer has requested!
And it's simple to set up! Just one attorney at your firm needs to login to their MyUSPTO account and sponsor Juristat. Our client success team can guide you through the setup process.
How do I know my data is secure?
The security of your data is of the utmost importance to us. All myUSPTO accounts that you sponsor are unique for your firm with two-factor authentication and a unique password that is rotated as required/recommended by the USPTO to further limit the risk and extent of a breach.

Additionally, Juristat conducts annual penetration tests to ensure we are employing state-of-the-art security protocols. Additionally, each client's non-published data is stored with a unique encryption key, separated from all other clients on an AWS Virtual Private Cloud (VPC). All network traffic into and out of the VPC is secured via SSL encryption, and maintenance access to all services and databases inside the VPC is carefully monitored and limited. Juristat developers do have access to code repositories on their local development machines. All routes are served over HTTPS, including authentication routes. Our state-of-the-art authentication provider is thoroughly audited, including SOC 2 Type II auditing, and holds rigorous certifications, including ISO27001 and ISO27018.
Does family size or the number of references impact cost?
No! Your price remains the same regardless of family size and for IDSs with less than 150 references. If references exceed 150, an IDS may incur additional costs. Our sales team can help answer more specific questions around pricing. Give us a call.
Can you file the IDS on my behalf?
Yes! We will gather all the prior art references, correctly size and name documents, and upload into EFS Web or Patent Center for you.
With all the necessary documents compiled, we send you a link to the saved submission to review. All you need to do is sign the SB08 certification statement, pay fees, and submit the documents to complete the e-filing process.
Do I pay if no IDS needs to be filed?
If we traverse the family tree and determine that no IDS needs to be filed, then you pay nothing.
WEBINAR
The True Cost of IDS: Time, Money, and Your Sanity
Preparing and filing information disclosure statements can be one of the biggest causes of headaches for firms. Even mundane, everyday IDS add up, requiring valuable time and attention from support staff and attorneys alike.

In this webinar, we discuss the benefits of IDS automation and how supplementing IDS prep with AI can improve staff satisfaction and retention rates.

The Most Effective Way to Improve Your Patent Practice Right Now
We're hearing it from clients and industry colleagues – everyone is looking for ways to save money without sacrificing quality patent work. But what changes can you implement right now that will have the most immediate impact on your profit margins?
Read the blog post →

5 Signs You Need IDS Automation
Preparing information disclosure statements is a headache for most IP teams, but it doesn't have to be. Automating your IDS process speeds up your workflow, ensures information integrity, and protects your most valuable support staff from burnout.
Read the blog post →

6 Critical Questions Legal Teams Should Ask Workflow Automation Vendors
With so many legal tech vendors vying for your attention, it's crucial that you ask the right questions to discover the appropriate tool for you, your team, and your specific processes.
Read the blog post →
Sign up for our newsletter.
Get the latest Juristat news and insight delivered right to your inbox.