See how firms use PTAB Expert Search to cut costs and maximize success
Finding the right expert for PTAB proceedings is crucial to your success, but no one likes paying expensive recruiter fees. Juristat eliminates the need to hire recruiters and allows firms to search independently from a trusted, industry-leading database of every expert witness from every PTAB case.

Ditch the recruiters and search for expert witnesses yourself, saving time and cutting costs by 70%. Ready to see it in action? Sign up below to watch a 5-minute intro video.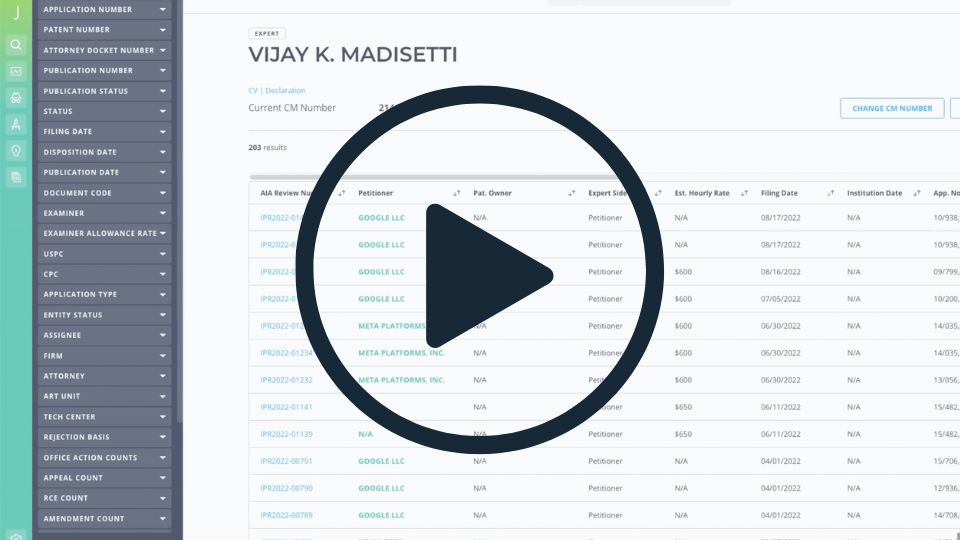 BLOG
Patent analysis and insight
Analysis and insight to bring more predictability, transparency, and equity to your patent prosecution.
Sign up for our newsletter.
Get the latest Juristat news and insight delivered right to your inbox.